Commercial
REO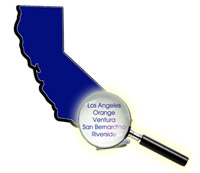 LOS ANGLES, ORANGE, SAN BERNADINO VENTURA AND RIVERSIDE COUNTIES
Modern Commercial is trusted to expeditiously secure and manage foreclosures (REO properties) to minimize losses, preserve the asset, and work with our Legal and Receivership Teams to mitigate liability associated with each unique situation.
Marketing | Our REO client assets are immediately pre-marketed through our vast vendor and investor network, providing a distinct advantage to sellers over any other real estate firm in the Southern California region.
Strategic Sales | Negotiation and quick disposition of REO properties at the highest possible returns.
REO Services
Management: Asset value maintenance through property and project management, providing curative activity throughout the marketing stages. Analysis: We continuously analyze and improve asset value and stability. Optimization strategies include current vs. potential asset value analysis, hold/reposition/sell strategies and entity-level acquisition evaluations.
Network: We provide access to our vast network of qualified buyers with effective strategies for even the most complex real estate transactions, engaging them to ensure maximize asset value.
Sale: We strategically position troubled assets to maximize the banks' value, and follow stringent timelines required by distressed assets or portfolios to mitigate losses, minimize legal exposure, and quickly sell properties for top dollar – often through immediate cash sales.
Our excellent track record of 30 years, and our #1 Sales Record in Southern California for 2009 together reflect our consistent, successful results. We look forward to working with you to realize the potential value of your REO assets – please Contact Our Team.